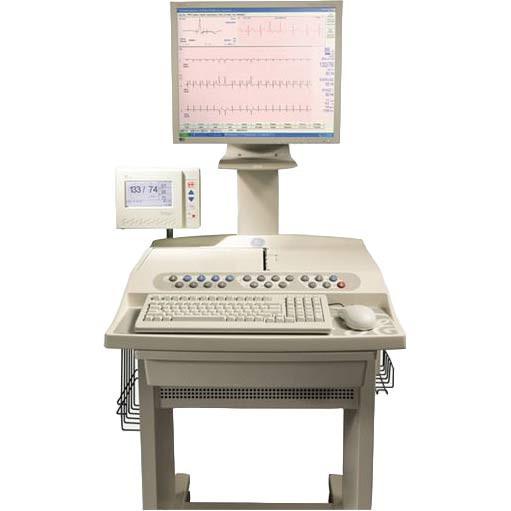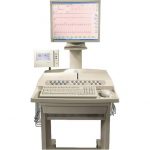 (Factory Refurbished) GE Marquette CASE Exercise Testing System
SKU: CASE-XP
$6,995.00
Description
The CASE System is a stand-alone, highly scalable exercise testing solution that helps physicians quickly and easily access cardiac function during exercise. Its exclusive ergonomic features include a backlit keyboard and well-lit printing surface for effortless and confident operation in rooms darkened for stress echo tests. A centrally mounted, full-size monitor swivels for comfortable viewing. A familiar, Windows XP-based interface minimizes the learning curve. And a flexible interface accommodates multiple custom set-ups.
Just as important, CASE offers a variety of powerful analysis tools and easy-to-use applications to optimize clinical decision-making; everything from advanced assessment tools such as the proven 12SL computer-interpreted 12-lead ECG analysis to full disclosure, incremental updating, and Duke Treadmill Score. Its signal-acquisition advances and innovative filtering are complemented by user-adjustable controls for performance fine-tuning.
---
Only logged in customers who have purchased this product may leave a review.